On Friday, October 30, Château Vartely officially opened the first company store and wine bar in Chisinau. Thus, all lovers of good wines will be able to buy their favourite wines directly from the producer's store, located on Pushkin Street no. 4.
By opening this store in Chisinau, Château Vartely continues to support the development of the wine community and to promote the culture of quality wine consumption.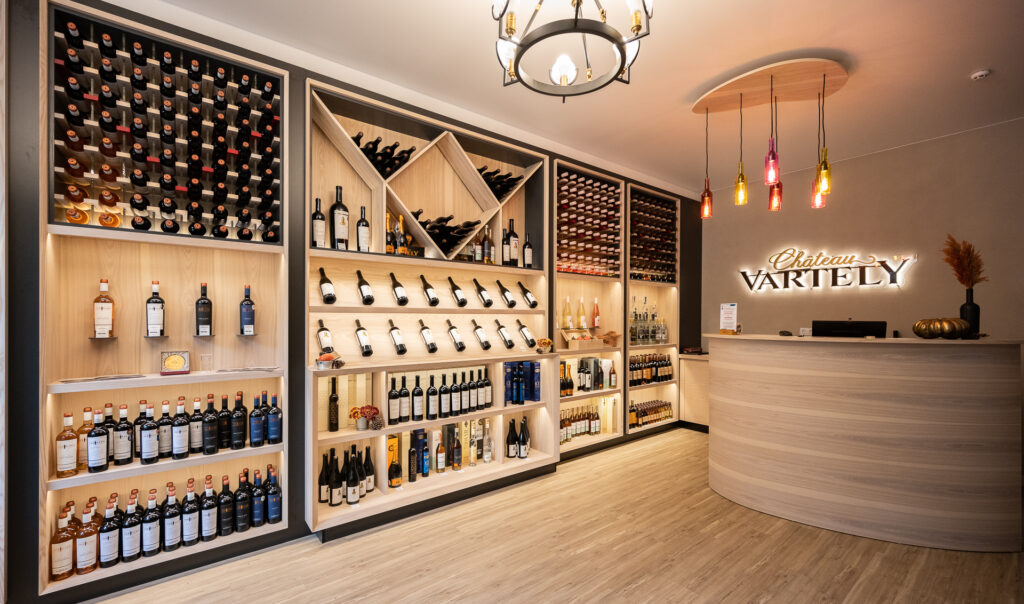 The design of the store is made per the most modern standards and benefits from a particular arrangement, where each customer will have a pleasant and distinguished oenological experience.
The new wine shop offers customers the entire range of Chateau Vartely products at the best value for money. Besides, they will systematically benefit from exclusive promotions.
There is also a wine bar with a tasting room where you can host presentations and professional wine tastings, supported by the best specialists in the field.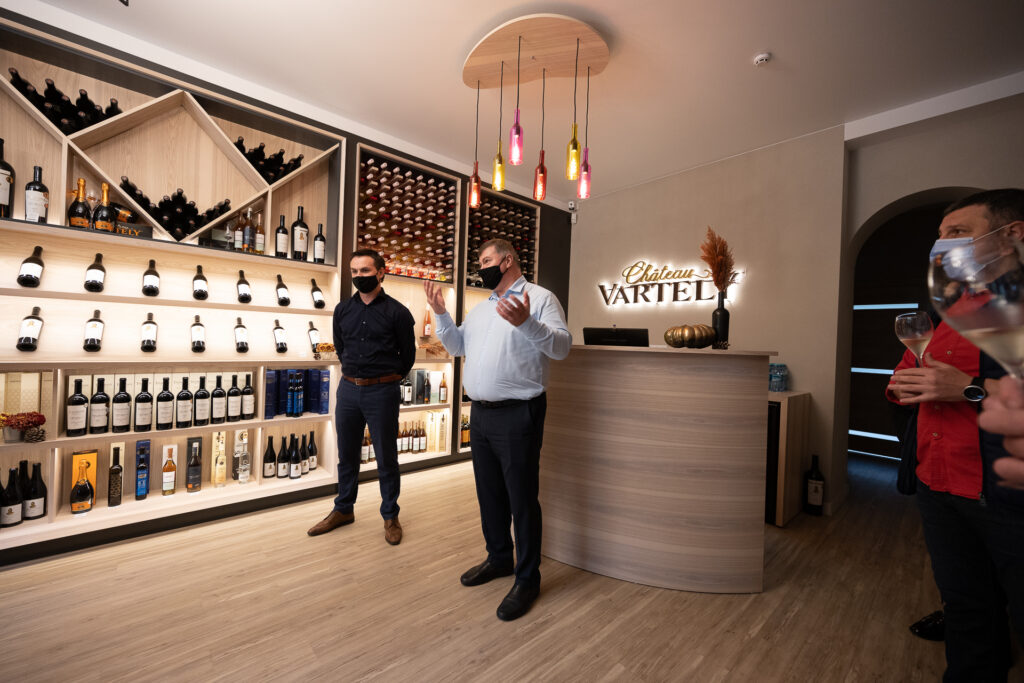 The opening event began with the speech of the general manager of the winery Mr. Valeriu Mihăluță who tried to emphasize all the priorities and purpose of this beautiful intention:
"We wanted to open this wine bar & store for 2 simple reasons: to be closer to our loyal customers and two, to offer the opportunity to meet us and make friends with all those who have not yet known us on. We are a winery, a tourist complex, and we are ready to cultivate the culture of consuming quality wine and to share with everyone all our love and passion for wine, terroir and vines."
"Here you will be able to get acquainted with all our wines, and you will be able to buy them at the best prices. Here you will find for the first time the latest assortments, the best offers and the most sincere consultancy "said Valeriu Mihaluță.
The Château Vartely brand was launched in 2004, but the wines under this brand can be found since 1996. The wines produced from European and local varieties have placed the Château Vartely company in the top of consumers' preferences, and their quality is rewarded with medals and distinctions, won at the most famous international competitions.
The company's latest achievement is obtaining a place among the TOP 10 barricaded wines in the world awarded to Taraboste Tribut Cabernet Sauvignon 2016 wine, the exclusive range recently launched on the market.
The working hours of the store are from 10:00 to 22:00, Monday to Sunday. Address: 4 Pushkin Street